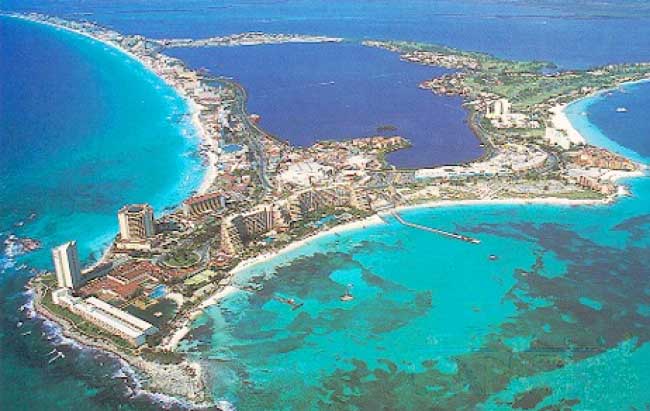 Cancun embodies white sanded beaches and alluring warm, crystal clear waters making it an exquisite paradise destination. With its remarkable location, its vibrant culture and modern developments Cancun has something for everyone, from luxury travelers to fertility tourists…
The islands of Caribbean Mexico offer an unforgettable vacation holiday and exclusive destination for egg donation and PGD treatments. Cancun is divided into two distinguishing districts, the famous Hotel Zone (Zona Hoteléra) and the backbone of Cancun—Downtown (El Centró).
Exorbitantly Committed to your Happiness.
IREGA IVF Clinic of Cancun understands you may be unfamiliar with the surroundings once you arrive—so it our goal to make your stay in Cancun as comfortable as possible. Cancun has direct flights from nearly every major city in North America and can offer an appropriate pre-arrangement of extravagant hotels to world class tours.
Cancun Airport
Airport Code: (CUN) Cancun International Airport
Cancun International Airport is the gateway to Cancun and the Riviera Mayra.  There are flights from every major city in North America and many cities in Europe and beyond.
Sights to See in Cancun
Mayran ruins— tackle the famous Mayran ruins, just waiting to be explored. Chichen Itza, one of the new Seven Wonders of the World, is an outright must see attraction.
Isla Mujeres— a short elegant boat ride to the small island of Isla Mujeres offers a charming atmosphere, and streets lined with alluring stalls and street cafes. The island offers you relaxation and pampering on the white beach to a more dramatic setting of the rocky shoreline.
Eco Parks and Tours— make you way to the parks of Xel Ha or Xcaret offering adventures in an exotic wildlife setting. The parks are the perfect setting for wonderful entertaining, educational fun and energetic appeal.
Cancun Museum— deeply discover one of Cancun's most desired gems at the Mexican Folk Art Museum. The Museum beholds exquisite pieces of Mexican folk art and crafts.
Tastes to Savor
Cancun cuisine is versatile and intense amongst the varied flavors and colorful array of dishes. Choose from an eccentric assortment of restaurants featuring divine spices from all over the world.
La Destilleria— located within an old tequila distillery, this amazing dining experience confronts you with traditional Mexican seafood, meat and vegetarian dishes. Visit the tequila museum within the restaurant afterwards for the perfect ending to the night.
La Palapa Belga— amazing European cuisine in a papaya elegant dining experience overlooking the lagoon and Hotel Zone. The perfect place to capture a moment with the ones you love.
Contact Us
How can we contact you?
Intend To Proceed
Contact By
Once you click the button you will receive your quote in your email within a few minutes and we will never spam you.

Contact Us